Apply Online
Online Resources
Apply for a Loan
Auto Loans
What makes our auto loans great? Low rates, quick decisions, and convenient PAL drafts.
See current Auto Loan Rates Auto Loan Payment Calculator
Signature Loans
These loans are a flexible way to accomplish your financial goals. If you need a modest loan for small home improvement, debt consolidation, medical needs, furniture, appliances, etc., the signature loan may be a good choice for you.
See current Signature Loan Rates Signature Loan Payment Calculator
Home Loans
Your home is often the biggest investment you will make. At TN Members 1st, we will work with you to achieve your dream of home ownership.
See current Home Loan Rates Home Loan Payment Calculator
Conventional Mortgage Application Signature Authorization
FHA/VA Mortgage Application Signature Authorization
HELOC Application Signature Authorization

For general questions, information concerning our products and services, or problems with the website or home banking:
Please contact us by phone:
Main Office - Oak Ridge: (865) 482-4343
Knoxville Branch: (865) 539-4344
OR
Use our Contact Form
View our Privacy Policy
Now you can follow TN Members 1st FCU
on Twitter or find us on Facebook.
Web Design by VolCorp Design
Copyright © 2015 Tennessee Members 1st Federal Credit Union. All Rights Reserved.
Powered by the ijenti suite of content management, eCommerce, video, marketing, advertising, design, graphics and hosting tools. Technical Questions? Contact ijenti Support.
Your Savings Federally insured to at least $250,000 and backed by the full faith and credit of the United States Government. National Credit Union Administration, a U.S. Government Agency.
Find the Right Car
Search our inventory
Research a Vehicle
Customize new car models.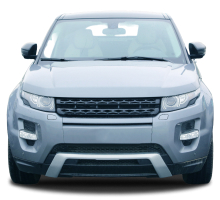 Find a Dealer
Get maps, car listings and price quotes.